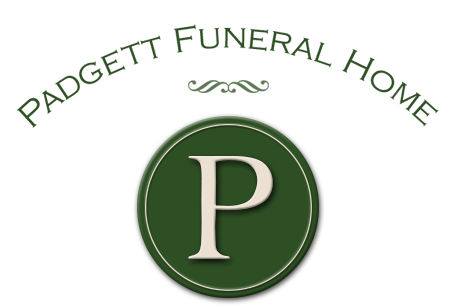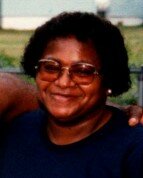 Obituary of Addie B. Taylor
Please share a memory of Addie to include in a keepsake book for family and friends.
Addie Barbara Taylor *(Steward) was born on July 24th, 1940, in Walterboro, South Carolina to Asbury and Vurise Snipes -Steward. The family moved to Philadelphia, PA in 1943 and eventually to Woodbine, NJ to begin a better life in South Jersey. Addie was the second oldest of nine children. She was educated in the Woodbine Public School System and graduated from Millville Senior High School and married Phillip L. Jackson, Sr., and began working at the Woodbine Developmental Center for a brief period. Addie was the proud mother of five children: Phillip L. Jackson, Jr., Orchid A. Jackson, Andrew "Bam" Jackson, Vernon I. Jackson, and Kenneth A. Jackson who she loved dearly. Addie attended the Cape May County Vocational School and received her Licensed Practical Nursing Degree in 1970. However, she began a career at the Woodbine Elementary School as a Food Service Worker and retired after twenty-five years of service, upon retiring she went back to school and received her Certified Nursing Certificate and worked at the Lutheran Retirement Home for fifteen years until retirement. Addie received the Lord Jesus Christ as her Personal Savior at an early age and was a member of Horne's Temple First Born Church under the leadership of Mother Julia Horne and Mother E. D. Dempsey. Later Elder Samuael McMillian became the pastor and eventually Elder Joseph Wilson. Addie sang in the choir and served as Sunday School Teacher and Superintendent. In 1984 she moved her membership to Miller's Memorial First Born Church, Camden, NJ and worked with Elder Eric S. McMillian for many years until joining Miracle Temple C.O.G. I.C. under the leadership of Pastor Emily Myrick where she served as an Usher and finally moved her membership to New Hope Pentecostal Church under the leadership of Pastor Steven and Minister Deborah Bailey who she loved as family. Mother Taylor faithfully served as an Usher, chaired the Annual Harvest Home program, and looked forward to this annual event with excitement! Mother Taylor's favorite scripture was: "But be ye doers of the word, and not hearers only, deceiving your own selves." James 1:22ab In 1989 Addie married the love of her life, Carl F. Taylor, Sr., and they began a life together at 322 Jackson Avenue, Woodbine, NJ. Addie and Carl enjoyed taking trips to Maryland, Virginia, and South Carolina to visit family. She also enjoyed hosting family and friends for various holidays and vacations. They were particularly fond of hosting her sister Kathleen and her children and grandchildren, Bishop Eric, Carol and Brittnee McMillian, Bishop Jerome S. and Lady Mae E. Wilcox, Elder and Missionary Nathalie Reed and the late Elder Leroy and Deaconess Julia Whaley along with the late Deaconess Elizabeth Johnson who would visit during the various First Born Church meetings. Addie enjoyed spending time with her children, grandchildren, nieces, nephews, and other family members, and they would visit various amusements parks (Clementon Lake Park, Great Adventures, King's Dominion, and Hersey Park) during the summer months. She particularly enjoyed driving her mother and sisters to the various First Born Church District, Diocese and National meetings held in New Jersey, New York, Pennsylvania and Waycross, GA. Addie's favorite hobby was reading, and she was an avid reader who loved to read! She read her Bible, The Press of Atlantic City, The Cape May County Herald, The Shoppe, and other books on a daily and/or weekly basis. In addition, especially during retirement, she enjoyed her daily religious television programs, the evening news with Lester Holt, and Family Feud with Steve Harvey. Addie was preceded in death by first husband Phillip L. Jackson, Sr., parents Asbury and Vurise Steward, brothers: Ezra Blake, Jimmy Steward, Walter "Danzel" Steward, Randolph "Spider" Steward and Kenneth Steward; and sisters Johnnie Mae Steward-Broughton, Corine Steward, Mary Helen Steward-Wakefield and Kathleen Steward-Fitzpatrick; stepson, Kenneth Taylor and son, Andrew "Bam" Jackson and husband, Carl F. Taylor, Sr. Addie leaves to cherish her memory: Phillip L. Jackson, Jr., of Woodbine, NJ; Orchid A. Jackson, Millville, NJ; Vernon I. Jackson, Woodbine, NJ; Kenneth A. Jackson, Las Vegas, NV; stepson, Carl F. Taylor, Jr., (Barbara) Washington, DC; Ronald Taylor, Pleasantville, NJ and Sandra Taylor-Anderson (Ellis), Washington DC. Grandchildren: Shonda Jackson, Anthony Harris- Jackson Nikki), Shaun M. Eldridge, Brian K. Eldridge, Justin Frame, Elijah V. Jackson; great-grandson, Mekhi Schmader; sister-in-law, Loretta Barbee-Steward (Sun City, AZ; brother-in-law, Curtis Fitzpatrick, Sr., Cape May Court House, NJ; and Aunt Lena Williams, Columbus, OH. Close Cousins: Clementine Gary, Phila, PA; Gardenia Steward, Phila, PA; Daniel Steward, Virginia Beach, VA; Benjamin Steward, Ruffin, SC and Beatrice Bright, Walterboro, SC. Special friends: Debbie and David Zweigbaum, Elaine Carmichael and Corledia Broome and a host of nieces, nephews, cousins, other relatives, friends and the New Hope Pentecostal Church Family.
Share Your Memory of
Addie
Bridgeton: (856) 451-1999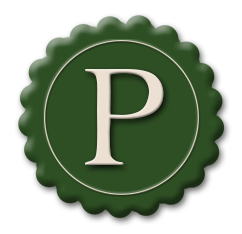 Padgett Funeral Home

1107 State Highway 77
Bridgeton, New Jersey 08302
Phone: (856) 451-1999

Quicl Links