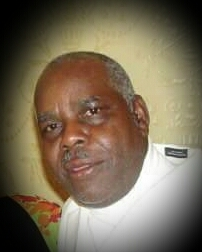 In Memory of
Gilbert E. Ewin
1947 - 2017
Obituary of Gilbert Ewin
Gilbert E. Ewin Sr. (affectionately known as Cutie) was born April 5, 1947 in Comfort Hall Jamaica West Indies to Theophilus and Advira Ewin. He attended school in Comfort Hall Jamaica as a young boy. At age seventeen he began doing contract work in Bellle Glade Florida. He moved to New Jersey in the 70's and met Denise Mack, who he fell in love with and married on March 15, 1975. Together they raised three beautiful children in Cumberland County in a loving home they built together.
Gilbert had an exceptional work ethic. He was always doing something. Whether at work or at home he kept busy with gardening, building, and helping out his friends. He worked at Seabrook Brothers and Son's and then at Green Giant until 1988 when he began working at Kerr Pipe, where he remained employed until retiring in April of 2009. He then assisted his wife Denise with running "Ewin Skill Care Center" for a number of years before they both retired to Palm Coast Florida where they quickly adopted the name peanut butter and jelly, because they were always together.
Gilbert enjoyed his retirement immensely. The trips to the park, the movies, getting pedicures, and going out to breakfast, lunch, and dinner. He would say with a big smile "I'm living the Life"
Gilbert was predeceased by his father and mother Theophilus and Advira Ewin. A sister Doreen, two brothers Albert and David and his beloved mother in-law Bernice Mack.
He leaves to cherish his memory and continue his legacy of love His devoted wife Denise, three children: Reverend Clarence Cross-Mack and wife Rochelle, Yolanda Malloy and husband Chris , and Gilbert Ewin Jr. and special friend Yvonne. Nine grand children: Lontre'na, Camille, Ashley, Javonte', Josiah, Clarence Jr, Ketara, Sierra and Sydney Grace. Four Brothers: Trevor,Lancy, Ken and Errol. Three sisters: Paullette, Olive, and Marcelda. As well as a host of nieces, nephews and many sons and daughters who were adopted by love.
Funeral services will be held at the PADGETT FUNERAL HOME, 1107 State Highway 77, Upper Deerfield Township on Saturday, September 30th at 11 AM. Friends will be received from 10 to 11 AM prior to the services. Interment will take place at Fordville Memorial Park in Fairfield Township. Written condolences can be sent to the family at www.padgettfuneralhomes.com.
Bridgeton: (856) 451-1999
Cedarville: (856) 447-4551

Bridgeton Location

1107 State Highway 77
Bridgeton, New Jersey 08302
Phone: (856) 451-1999

Cedarville
Location
160 Main Street
Cedarville, New Jersey 08311
Phone: (856) 447-4551

Quicl Links