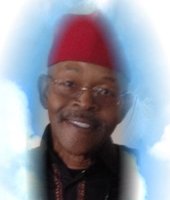 Azim Abdullah-Bey
Richard Allen Smith (Azim Mufeed Abdullah) age 63 departed this life on Saturday, August 17, 2019 at the Lincoln Specialty Center in Vineland, NJ, he had been in declining health for several years.
Azim was born on December 22, 1955 in Port Norris, NJ to the Late Howard and Adeline Smith. He was the fifth child born of this union.
Azim was educated in the Commercial Township School system, graduated from Millville Senior High School; later earning an associate degree from Atlantic County Community College. He later furthered studies at Howard University. He became a devoted member of the Nation of Islam and there he took on the name of Azim Mufeed Abdullah.
He married Carolyn Miller Abdullah and was the father of 4 sons and the proud Grandfather of two Granddaughter's. He enjoyed such hobbies as Pool (Team Old School) winning second place in Pool cup, was a skilled Chess player and he played Racket Ball. Azim enjoyed gardening: he established a community garden in Atlanta, Ga.
His other favorable moments were creating the Community Garden in Atlanta, Lugman's Master Graduation from Cornell University, Luqman's Graduation from Howard University, Hasani's Graduation from Shaw University and the Graduation of Ajamu from Howard University and the birth of his 2 granddaughters. Azim also considered himself an entrepreneur and he established several businesses.
He was predeceased by his grandfather and grandmother, Mr. and Mrs. Thomas and Susie Smith; 2 sisters: Baby Smith and Tammy Smith; 7 uncles; 13 aunts.
He leaves to cherish his memory: 4 Sons: Hasani Miller, Ajamu Abdullah of Manchester, Conn.., Luqman & (Ryann) Abdullah of Silver Spring, Md. and Gabriyel Abdullah Charlotte, NC.; 2 Granddaughters: Amina Abdullah and Gabrielle Abdullah; 3 Brothers: Howard & (Lorraine) Smith of Millville, NJ; Kenneth & (Vendetta) Smith and Kevin & (Larae) Smith of Port Norris, NJ; 3 Sisters: Patricia Green of Vineland, NJ, Traci & (James) Bolling of Woodbine, NJ and Caroline Humphries of Laurel Lake, NJ; 2 Aunts: Phyllis & (Richard) Jamison of Millville, NJ and Ernestine Camper of Port Norris, NJ, Special friends Dawyd, Kareem Salaam, Dr. James A. Dunkins, Robert Ames, Kenny Thompson and a host of nieces, nephews, cousins and other relatives and friends.
Funeral services were held at the PADGETT FUNERAL HOME, Upper Deerfield Twp. on Wednesday, August 21, 2019. Interment took place at Haleyville Methodist Cemetery on Thursday, August 22, 2019. Written condolences can be sent to the family through the funeral home website at www.padgettfuneralhomes.com.