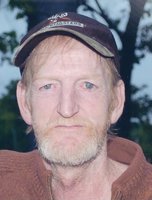 Gilbert D. Schwegel, Jr.
Gilbert D. Schwegel, Jr., 55 of Rosenhayn and Millville passed away on Monday, July 1, 2019 at Inspira Medical Center in Vineland.
Born in Millville to the late Gilbert Schwegel, Sr. and Mary Hyson Schwegel, he was the fiance of Twyla Henry who was dedicated to him for over 38 years. Gilbert had been a resident of Millville most of his life but had briefly lived in Cocke County, TN.
Prior to his disability, Gilbert had been employed at Wheaton Tubing in Millville, Kohansky's Furniture in Millville, several siding, roofing and asphalt firms in the area and John B. Smith farms. His most recent passion was assisting in the building of parade floats at Blondie's Floats in Woodbine and he was very proud of the many floats he worked on. In his free time, Gilbert loved to hunt, especially crossbow hunting and fishing. In his early years, Gilbert enjoyed league bowling and playing on the Wheaton softball team. Later in life, he also enjoyed playing in his billiard league and had developed a great love of pool.
He is survived by; his fiance and partner for over 38 years, Twyla Henry of Rosenhayn; three sisters, Glena Mae McArthur and her husband, Gary of Milmay, Darlene Schwegel of Millville, Berdina Wine and her husband, Ronnie of Newport, TN; a son, Shane Schwegel-Messick and his wife, Mary of SC; a step-daughter, Kaitlyn Sibley of Rosenhayn; a niece, Shawn Marie Cheesman (Brad) of Newport, TN, a nephew, Neil Smith (Holly) of Milmay; several great-nieces and nephews, other family members and many friends. He was preceded in death by a nephew, Ronnie Wine, Jr and his close friend, Paul Pelechaty.
Funeral services will be held at the PADGETT FUNERAL HOME, 1107 State Highway 77, Upper Deerfield Twp. on Monday, July 8th at 12 Noon. Interment will take place at Olivet Cemetery in Pittsgrove Twp. Friends will be received at the funeral home from 11 AM to 12 Noon prior to the services. Written condolences can be sent to the family through the funeral home website at www.padgettfuneralhomes.com.