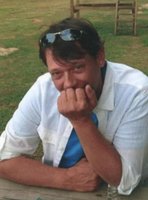 Kenneth D. Welden, Sr.
Kenneth D. Welden Sr, 50, of Commercial Twp., passed away early Tuesday morning, June 25, 2019 at home surrounded by his loving family and friends after battling a long illness.
Born in Bridgeton, he was the son of the late Harriet (Gilson) Timerson and Walter Timerson Jr. Kenny lived in Perryopolis, PA for a time, but mostly resided in South Jersey.
Kenny was a jack of all trades, but especially loved truck driving and working on the water crabbing and fishing. In his free time, he enjoyed socializing with friends, watching NASCAR and cheering on the New England Patriots.
In addition to his longtime love Kimberly Lebron, he is survived by his three children, Kerri (Justin), Kenneth Jr. (Shannon) and Tori; stepchildren, Brooke and Nicholas; brothers, Rodney (Nicole) and Carl Jr. (Karen); grandchildren, Jayden, Harmony, Hayleigh, Skylar, Daleayah and Dakota; biological father David (Pam); stepfather Carl Sr. and numerous aunts, uncles, nieces and nephews. He was preceded in death by a sister Victoria Etter.
Family and friends are invited to celebrate and remember Kenny on Saturday, June 29th, from 11AM to 2PM at the Elk's Lodge, 1815 E Broad St, Millville, NJ 08332. In lieu of flowers, the family asks that donations be made in Kenny's honor to the American Cancer Society, https://donate3.cancer.org