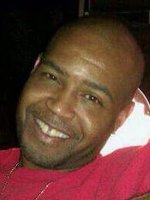 WIlliam E. Brown, Jr.
William E. Brown, Jr., 55, of Millville passed away suddenly on Thursday, May 2, 2019 following injuries sustained in a motor vehicle accident.
Born in Philadelphia, PA to the William E. Brown, Sr. and Gwen Sears Wong, he was the husband of Michele Pierce Taylor Brown. William had been a resident of Millville since 2011 and had lived in Philadelphia prior to that.
In his early years William had served in the US Army. William had been employed at Durand Glass Co. in Millville since 2012. He had also been self employed as a mover and had worked at Ethan Allen Furniture in Philadelphia. He had also worked as a licensed contractor. In his free time, William enjoyed family barbecues, fishing and spending time with his children and grandchildren. He was also an avid fan of the Philadelphia Eagles. William was also a veteran of the United States Army in his early years.
He is survived by; his wife, Michele Pierce Taylor Brown of Millville; his father, William E. Brown, Sr. and his wife, Linda Quarles; his mother, Gwen Sears Wong; his children, Junay Brown of NC and William "Bill" Brown III of Philadelphia; his step-children, Samuel Taylor of Port Norris, April Taylor of Baltimore, MD, Brittany Taylor of Glassboro and Elijah Taylor of Rosenhayn; three grandchildren, Aleah Stone, Meah Davenport and Isaiah Taylor; two brothers, Kurtis Brown and Kendall Brown both of PA and two sisters Karen Brown of Hankins, NC and Kim Brown Mack and her husband, John of GA. He was preceded in death by; two brothers, Donovan Quarles and Darnell Auston; a step sister, Chanda Quarles and a step brother, Eddie Truitt.
Funeral services will be held at the PADGETT FUNERAL HOME, 1107 State Highway 77, Upper Deerfield Twp. on Saturday, May 11th at 11 AM. Friends will be received at the funeral home from 9 AM to 11 AM prior to the services. Written condolences can be sent to the family through the funeral home website at www.padgettfuenralhomes.com.