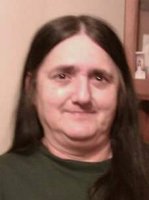 Beatrice A. Matish
Beatrice M. Matish, 66, of Bridgeton passed away on Wednesday, May 1, 2019 at Inspira Medical Center in Vineland.
Born in Vineland to the late Ethel Everingham, she was the wife of the late Harry Matish. Beatrice had been a resident of Bridgeton most of her life and had attended the Fairfield Twp School System.
Prior to her retirement, Beatrice had been employed at the Bridgeton Evening News, Wheaton Glass Co. in Millville and Holly City Packaging in Millville.
In her free time, she enjoyed spending time with her family and grandchildren. She was an avid video game enthusiast with a fondness for Candy Crush and classic Nintendo games, especially Mario Bros. games.
She is survived by five children, Tammy Miller (Christopher) of Bridgeton, Brian Evans (Elizabeth) of Kodak, TN, Sue Eyerman (Carmen) of Bridgeton, Amy Matish (Phil) of Bridgeton and Crystal Moore (Glenn) of Topton, PA; a sister, Susan Spors of WI; a brother, Earl Everingham of WI; 14 grandchildren and two great-grandchildren. She was preceded in death by her husband, Harry Matish; a son Ronald Evans, Jr. and two brothers, Theodore Everingham and Charles Everingham.
Funeral services will be held at the PADGETT FUNERAL HOME, 1107 State Highway 77, Upper Deerfield Twp. on Wednesday, May 8th at 11 AM. Interment will take place at Fernwood Memorial Park in Hopewell Twp. Friends will be received at the funeral home from 10 AM to 11 AM prior to the services. Written condolences can be sent to the family through the funeral home website at www.padgettfuneralhomes.com.