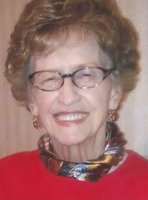 Mary "Faye" Colaneri
Mary "Faye" Colaneri, 84, of Pittsgrove passed away on Friday, January 25, 2019 at Inspira Medical Center-Vineland.
Born in Sevierville, TN to the late William J. Connatser and Mary Jane Chancer Connatser, she was the wife of the late Anthony P. Colaneri. Faye had been a resident of Pittsgrove Twp. for the past 12 years and prior to that she had resided in Bridgeton.
Before her retirement, she had been employed on B shift at Owens Illinois Glass Co. in Bridgeton. She had also worked at the former Atlantis Casino Hotel in Atlantic City, at Sun National Bank in Vineland and had assisted her daughter, Sherrie, at her Medical Office.
Faye was a member of First Wesleyan Church in Upper Deerfield Twp. She was an avid lover of animals and enjoyed time spent visiting the beach. Faye enjoyed eating out, spotting blue and yellow houses and spending quality time with her family.
She is survived by two children, Sherrie Colaneri-Day and her husband, Mike of Upper Deerfield Twp. and Brian Colaneri and his wife, Nancy of Norma; four grandchildren, Hilary Colaneri (Michael), Brian Colaneri, Jr., Jazmin Valentine and Michael Valentine; her dog, Shadow and her cats, Taz and Cocoa. Besides her husband, Anthony, she was preceded in death by three sisters, Virginia, Dale and Joyce and a brother, Bill.
Memorial services will be held at First Wesleyan Church, 200 Laurel Heights Dr., Bridgeton on Friday, February 1st at 11 AM. Friends will be received at the church from 10 AM to 11 AM prior to the services. Funeral arrangements are under the direction of the PADGETT FUNERAL HOME, Upper Deerfield Twp. Written condolences can be sent to the family through the funeral home website at www.padgettfuneralhomes.com.