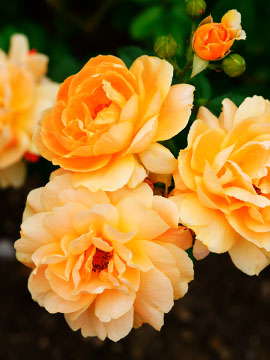 In Memory of
Arthur Roy Beal
1943 - 2017
Obituary of Arthur Beal
Arthur "Roy" Beal, age 74, passed away on Friday, December 29, 2017 at his home in Greenwich. Roy was the son of the late Harry S. Beal and Mary Hymer Beal of Stow Creek.
Mr. Beal owned and operated Beal Farms-Othello Nursery in Greenwich for over 40 years. He was an avid trapper and outdoorsman. Roy was a member of the NJ Farm Bureau, the National Rifle Association and NJ Trapper's Association. He also enjoyed collecting arrowheads and antiques in his free time.
Roy served in the United States Army, training as a paratrooper in the 82nd Airborne Division out of Fort Bragg, NC. He saw action in the Dominican Republic in 1965.
Roy is survived by his wife of 51 years, Susanne Finlaw Beal; a daughter, Kathryn VanPelt and her husband, William of Greenwich; a son, Roy E. Beal and his wife Jennifer of Canton; three grandsons, Bradley VanPelt and his wife, Katie of Greenwich; Brandon VanPelt and his wife, Paige of Greenwich and Jack Beal of Canton and a great-grandson, Beau VanPelt of Greenwich. He is also survived by two brothers, Harry E. Beal and Alvin Beal of Canton and a sister, Carol B. Cruzan of Stow Creek.
Funeral services will be held privately at the convenience of the family. Funeral arrangements are under the direction of the PADGETT FUNERAL HOME, Upper Deerfield Twp. In lieu of flowers the family request that donations be made to Greenwich Fire and Rescue Co., PO Box 261 Greenwich, NJ 08323 or Pulmonary Fibrosis Foundation, 230 East Ohio Street, Suite 500, Chicago, Illinois 60611. Written condolences can be sent to the family through the funeral home website at www.padgettfuneralhomes.com.
Bridgeton: (856) 451-1999
Cedarville: (856) 447-4551

Bridgeton Location

1107 State Highway 77
Bridgeton, New Jersey 08302
Phone: (856) 451-1999

Cedarville
Location
160 Main Street
Cedarville, New Jersey 08311
Phone: (856) 447-4551

Quicl Links