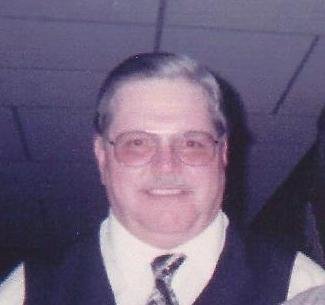 In Memory of
James T. Ross, Jr,
1949 - 2017
Obituary of James Ross, Jr,
James T. Ross, Jr., 68, of Vineland died on Saturday, September 23, 2017 at Genesis-Millville Center.
The husband of Vicki Miller Ross and the son of the late James T. Ross and Lea Jane Fenimore Ross, he was born in Vineland and had lived there for the past 40 years. Prior to that he had been a resident of Newfield.
Before his retirement, he had been employed with Kimble Glass Co., Gerresheimer Glass and Corning Glass in Vineland for 45 years. He had also tended bar at the Centerton Country Club for over 20 years and had been a DJ with JV Music Box for 25 years.
James was a member of the Vineland Recreation Club, Vineland Order of the Moose, Vineland Elks Lodge and the Millville Eagles Airy where he had served as president.
In addition to his wife Vicki, he is survived by a son, David James Ross of Vineland, his sister, Janet Halter and her husband Paul of Columbus OH; his father in law, Alex Miller; sister in law, Penelope Pierce; brothers in law; Bruce Miller and his wife, Cherylene and Sherman Miller and his wife Ann Marie; a sister in law; Sharon Davis and his special dogs, Buddy and Peanut.
Funeral services will be held at the PADGETT FUNERAL HOME, 1107 State Highway 77, Upper Deerfield Twp. on Saturday, September 30th at 2:30 PM. Friends will be received at the funeral home on Friday evening from 6 to 8 PM. Interment will take place at Fernwood Memorial Park in Hopewell Twp. In lieu of flowers the family asks that contributions in James's memory be made to the Cumberland County SPCA, 1244 North Delsea Dr., Vineland, NJ 08360. Written condolences can be sent to the family at www.padgettfuneralhomes.com.
Bridgeton: (856) 451-1999
Cedarville: (856) 447-4551

Bridgeton Location

1107 State Highway 77
Bridgeton, New Jersey 08302
Phone: (856) 451-1999

Cedarville
Location
160 Main Street
Cedarville, New Jersey 08311
Phone: (856) 447-4551

Quicl Links