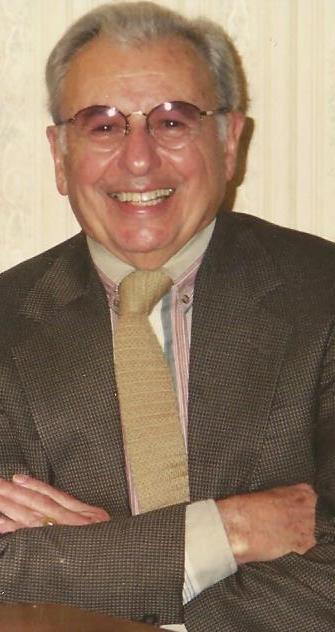 In Memory of
Harry Fiorani
1917 - 2017
Obituary of Harry Fiorani
Well known local entrepreneur Harry Fiorani, age 100, of Hopewell Township passed away on Thursday, February 16, 2017 at his home with his family following a recent illness.
The husband of Jacqueline Brown Fiorani, he was born in Janeville, Pennsylvania and was the son of the late Zeffere Fiorani and Ruffina Rabbai Fiorani. He had been a resident of Hopewell Township for 38 years and had lived in Bridgeton prior to that.
Having been involved and active in many businesses in the area through the years, Harry was well known for his restaurant operations with Fiorani's Fine Foods and the Towne Tavern Restaurants in Bridgeton and also as a Real Estate and Insurance Broker owning and operating Equitable Realty and Insurance in Upper Deerfield Township. He was appreciated by many for his amazing positive attitude, wit and advise throughout his lifetime. Harry enjoyed keeping busy with landscaping at his home and business properties.
A Veteran of the United States Navy, he served his country during World War Two in the Pacific Theater
In addition to his wife Jackie, he is survived by his daughter, Patricia Duncan of Conway, SC; his granddaughter, Penny Duncan of Smithfield, NC and his great-granddaughter, Tori Williams of Conway, SC along with other family members and friends. He was predeceased by two brothers, Alex Fiorani and David Fiorani and his sister, Angelina "Angie" Perry.
Funeral services will be held at the PADGETT FUNERAL HOME, 1107 State Highway 77, Upper Deerfield Township on Saturday, February 18th at 4 PM. Friends will be received at the funeral home from 2 to 4 PM prior to the services. In lieu of flowers the family asks that contributions in Harry's memory be made to the Disabled American Veterans, PO BOX 14301, Cincinnati, OH 45250. Written condolences can be sent to the family at www.padgettfuneralhomes.com.
Bridgeton: (856) 451-1999
Cedarville: (856) 447-4551

Bridgeton Location

1107 State Highway 77
Bridgeton, New Jersey 08302
Phone: (856) 451-1999

Cedarville
Location
160 Main Street
Cedarville, New Jersey 08311
Phone: (856) 447-4551

Quicl Links