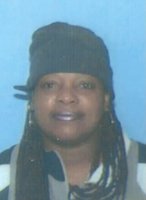 Joyce M. Smith-Dennis
Joyce M. Smith-Dennis, 52, of Atlantic City passed away on Sunday, April 8, 2018 at the Genesis-Millille Center following an extended illness.
Born in Bridgeton to the late Lester Robinson and Joyce L. Smith, she was the companion of Greg King. Joyce had been a resident of Atlantic City for the past 10 years and prior to that she had lived in the Bridgeton area.
Before her illness, Joyce had been employed by Resorts Casino Hotel in Atlantic City in the housekeeping department. In her free time, she enjoyed cooking, eating delicious meals, reading and lending a helping hand to anyone in need.
She is survived by; her brother, Christopher M. Smith and his wife, Casandra of Bridgeton, her companion, Greg King; her grandfather, Glenn R. Smith of Bridgeton; her half brother, Kyreene Robinson of Trenton; a nephew, Byron DuBose of Atco; two nieces, Nikkiah DuBose of Philadelphia and Quy'Asia DuBose of Glassboro; two uncles, Glen P. Smith and his wife, Anna of Seattle, WA and Reuben Robinson of Bridgeton; three aunts, Ma'Rita FJH Saunders of Vineland, Caroline Smith of Bridgeton and Millicent Smith of Bridgeton and a host of great-nieces, great-nephews, cousins and other family members.
Memorial services will be held at the PADGETT FUNERAL HOME, 1107 State Highway 77, Upper Deerfield Twp. on Thursday, April 19th at 11AM. Friends will be received at the funeral home from 10 AM to 11 AM prior to the services. Written condolences can be sent to the family through the funeral home website at www.padgettfuneralhomes.com.