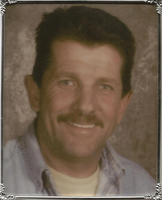 Martin C. Brown
Martin C. Brown, 56, of Pennsville died on Saturday, April 7, 2018 at the Memorial Hospital of Salem County.
The husband of Julie Atha Brown, he was born in Bridgeton and was the son of the late John Brown, Jr. and Ruth Hartcell Brown. He had lived in Pennsville for 16 years and had resided in Flemington for a period prior to that.
Marty was currently employed at Cumberland Regional High School in Upper Deerfield Township. He had also previously served as an officer with the former Upper Deerfield Township Police Department.
An avid motorcyclist and die hard Pittsburgh Steelers Fan, he was talented in doing any kind of work with his hands and was a skilled craftsman.
In addition to his wife, Julie, he is survived by his daughter, Amanda M. Brown of Marlton; his father and mother in law, Wayne and Melba Atha of Stow Creek Township and his brothers in law, Brian Atha (Tammy) and Rob Atha (Kathi).
A gathering of family and friends will be held at the PADGETT FUNERAL HOME, 1107 State Highway 77, Upper Deerfield Township on Thursday afternoon, April 12th from 3 to 4 PM. Written condolences can be sent to the family at www.padgettfuneralhomes.com.