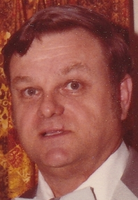 Joseph H. Curley
Joseph Harland Curley, 84, of Cedarville, NJ, passed away on Wednesday,
February 28, 2018 after a lengthy illness.
He was born in Bridgeton, NJ and was a life-long resident of the area. Curley, as
he was known to his friends and family, enjoyed baseball, especially his Boston
Red Sox, spending time with his family and playing Pinochle with his friends. He
served as secretary for six years of the New Jersey Professional Baseball
Umpires Association. He was a charter member of the MLB lnsiders Club and a
former member and past president of the South Jersey Coin Club. He was also a
former member of the Vineland Police Reserve; a lifetime member of the NRA;
member of the Menhaden and Association of New Jersey Rifle & Pistol Clubs.
Curley graduated from Bridgeton High School in 1951. He served in the US Army
during the war in Korea.
Curley was the first employee of B.W. Stetson Vending Co. in 1954. He drove for
Coca Cola and Canteen Vending Co. filling vending machines for many years. He
managed the alleys at Pike Lanes as the weekend manager. He retired from
Bayside State Prison in 2006.
Curley is survived by his longtime partner Jean Hickman Hackett; his children
Sandee Curley-Fiocchi (Michael), Brian Curley and Sheree Majer (Steve); his
grandchildren Alex Curley and Dennis Curley; Ariana Majer, Nathan Majer and
Timothy Fiocchi (Ashleigh) and great-grandchildren Tristin, Allie and Kara Fiocchi;
his brother Wm. D. "Bo" MacAllister (Karen) and his extended family Jeff Hickman
(Mary); Jeffrey Hickman (Merissa) and their children Lexi and Bella; Paige
Hickman; Beau Hickman and several nieces and nephew.
Curley was pre-deceased by his parents Joseph M. Curley and Teressa Curley
MacAllister; his sister Marion Warfle and grandson Mikey Fiocchi.
Services were held privately at the convenience of the family.
ln lieu of flowers, donations may be made to the American Cancer Society, 1851 Old Cuthbert Rd, Cherry Hill, NJ 08034. Written condolences can be sent to the family through the funeral home website at www.padgettfuneralhomes.com.