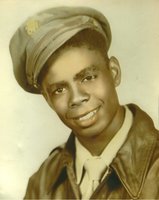 Frank M. Willis
Obituary
Frank Mitchell Willis Jr. passed away on January 1, 2018 at approximately 5:00 a.m. Frank, also known as "Buddy", was born March 23, 1927, to Katie and Frank Willis Sr. He was educated in the Bridgeton Public School system from K-12 and graduated in 1945. Shortly thereafter, Frank was drafted into the Air Force. He took basic training in Keesler Field in Mississippi. He spent 20 months in Okinawa, Japan and was honorably discharged in 1948.
Frank spent two years at Morgan State College from 1948-1950. During that period he also married Cecelia Mae Wallace and took a job at the Philadelphia Naval Shipyard as a helper. From this position he worked tirelessly to improve the quality of life for his family. His efforts resulted in a series of promotions to apprentice, mechanic, planning and estimating, design, Foreman and finally General Foreman. He helped to design and build engine support systems for Submarines, Battleships, and Aircraft Carriers. He retired in 1983 after 35 years of service.
In 1957, in order to live closer to work, Frank and Cecelia moved to Camden, N.J. In 1964 Georgia B. Wallace (Cecelia's Mother) gave Frank and Cecelia a tract of land located in Hopewell N.J. Thereon, with the help of family and friends, Frank was able to build a nicely structured home for his growing family.
Frank was a supportive husband for 67 years. He was a caring father for his children and grandchildren. He was an exceptionally hard worker; he was always willing to share his knowledge, skills, and experiences to help anyone at any time. However, if you knew Frank, you would make certain you were buckled up when he got behind the wheel. The children learned quickly not to let him drive if they had license. Also, he enjoyed playing cards and watching his children play sports. Frank was known to listen to jazz and his favorite artists were Count Basie, Duke Ellington, and Ella Fitzgerald. Then, too, he loved to travel and never hesitated to visit his children wherever they lived.
Frank was a long time member of the Bridgeton, Mount Zion A.M.E. Church. While there, he served on the Board of Trustees; and he would often volunteer to lend a hand in support of celebrations or special events.
Frank leaves to cherish his memory: His wife Cecelia M. Willis; six children, Richard (Diane), Howard (Gwen), Gerald (Linda), Tracy, Christopher (Nichole), and Nicole (Colly); fifteen grandchildren, Richard Jr., Scott, Kanisha, Gerald Jr., Denee', Michelle, Stephen, Ryan, Latoya, Chris Jr., Ashton, Kylyn, SyDonnie, Christian, and Cameron; twelve great grandchildren and a host of nieces, nephews, other relatives, and friends.
He is survived by his sister Sarah Terry. He was predeceased by his brother Howard Willis, Betty Nance, Katie McBride, and Eula M. Wharton.
Funeral services will be held at Mt. Zion AME Church, 207 Vine Street, Bridgeton on Saturday, January 6th at 11 AM. Friends will be received at the church from 9 to 11 AM prior to the services. Interment will take place at Cumberland County Veterans Cemetery in Hopewell Twp. Arrangements are under the direction of the PADGETT FUNERAL HOME, Upper Deerfield Twp. Written condolences can be sent to the family at www.padgettfuneralhomes.com.